Custom painted home portraits are another aspect of my art business. If you are in the Raleigh, NC area, I can take reference photos of your home plus consult with you about which aspects of your house make it your home.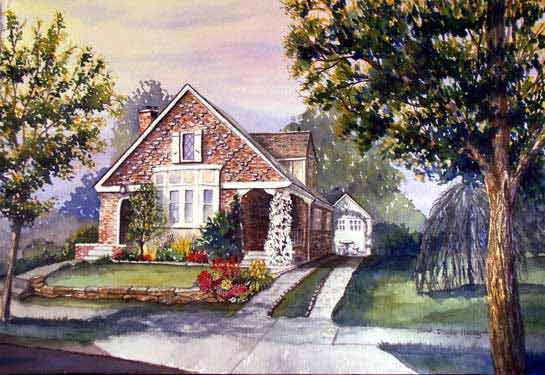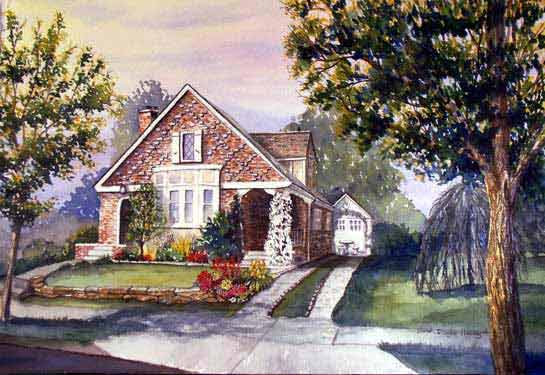 For clients outside the Raleigh area, I can work from clear reference photos you may email to me. Sometimes I will draw a preliminary lay-out and email the client the rough draft to be sure we are on track before I begin the painting.
All home portraits are done in watercolor on acid-free 300# watercolor paper. They are placed in a presentation mat. The client can then take the painting to their own framers.
Please contact me for quotes and any other questions you may have about home portraits.